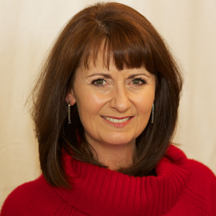 Are women better managers than men? The embers of this fiery, age-old gender question still flare occasionally, fanned by public and media debate. However, it's a hot issue that sparks the passion of Dr. Sasha Galbraith every day.
A partner with Galbraith Management Consultants – an international consulting firm founded by her husband Dr. Jay Galbraith that specializes in complex organizational design – Sasha is an expert on the topic of executive women hierarchy. While women have undoubtedly come a long way in their climb up the global leadership ladder, it's clear there are many more steps to take to reach true equality. And according to Sasha, progress is halted primarily not by people, but by organizational structure – corporations that are designed by men, for men.
Sasha's consulting services to large multi-national organizations regarding women in management and diversity issues is backed by her own experiences as an executive in business. She served as vice president of Wells Fargo Bank in California and prior to that, spent eight years in leadership positions within the real estate investment advisory industry. She received her Ph.D. in Economic Science from the University of Lausanne, Switzerland with her thesis, "Women-Designed Organizations: Are They Different?" Sasha also holds a MBA from the University of Southern California and a Bachelor's degree in genetics from the University of California at Berkley.
A firm believer in approaching life and business with a balance of humor and reality, Sasha infuses her work with wit and personality. She is a frequent expert contributor to Forbes and the Huffington Post. Her writing and insights have also been featured in Talent Management, Diversity Executive and Human Resource Executive among others. Sasha is the author of "Anatomy of a Business: What It Is, What It Does, and How It Works," an entertaining look at business from every angle for the lay person. A "business book with attitude," the 12 chapters whisk readers through the history of commerce beginning in 5000 BC with the ancient Sumerians and continuing up to complex modern-day practices.
A person of many talents and interests, Sasha is a freelance photographer, avid gardener, and thrives on skijoring, dog shows and winter/mountain sports. She lives with her husband on the slopes of Breckenridge, Colorado.
For additional information about Sasha, her work with women in business issues, or to learn more about her availability for media or speaking engagements, contact her here.